ABOUT US
MQ ICT SOLUTIONS
MQ ICT Solutions, including 4 companies in Japan, Singapore, Norway, and Vietnam, is an Information technology company providing both hardware and software solutions to apply technologies to solve specific problems. Our solutions are digital transformation to help businesses increase profits, reduce costs, and promote their advantages. MQ ICT SOLUTIONS focuses on researching, development, and application of technologies: A. I (especially in image processing), IoT, Big Data, and Block-chain. We are proud of being one of the few companies that own two Intellectual Property Rights to the registration processing algorithm in Japan, the US, and Europe. We also are in charge of two state-level scientific research projects ( KC0.1, KC4.0)
OUR SLOGAN: PROVIDE SOLUTIONS TO HELP OUR PARTNERS SUCCESS.
GLOBAL COMPANY with 4 companies
MQ ICT Solutions JAPAN (Japan)

MQ ICT SOLUTIONS PTE.LTD (Singapore)

MQ ICT Solutions NORWAY (Norway)

MQ ICT SOLUTIONS (Vietnam)
130 staffs
Authorized capital: 550.000 USD
ISO 27001 : 2013 & ISO 9001 : 2008
SERVICE IT SOLUTIONS

OUTSOURCING SERVICE

RESEARCH AND DEVELOPMENT
500+
Projects domestic and abroad
62+
Customers in 8 countries
10+
Self-developed products
02+
State-level scientific researches
PRODUCT
We provide leading technology products for businesses by applying A.I, IoTs, Big data, Block-chain technologies.

IP DISPLAY 4.0
It is a solution for centrally remote management of content displayed on LEDs, LCDs, electronic signboard stands, etc. The solution provides a new generation of electronic point-of-sale systems for distribution chains and efficient management tools for OOH media companies and line production plants. In addition, through this solution, we will create internal communication systems in government agencies, hospitals, schools, hotels, airports, train stations, etc.

Typical projects: Vincom plaza chain LED panel management system, NextBrand airport LED, Karofi chain 1500 LCD management, Again20 fashion chain store, Phuong Dong hospital, Vinh Bao international hospital, Hai Phong international hospital, Hanoi University of Law , Bank Academy, Hanoi University of Technology, Hanoi University of Technology,...

CAMERA AI
This solution integrates A.I into an existing camera or a new camera system to bring A.I functionality into a regular camera. Solutions supports effectively the process monitoring and business management to improve user's experience and convenience. The best of this solution is when compared to other solutions, it brings great efficiency by using the distributed AI processing system. Our solution support real-time processing, sizing large numbers of cameras without impacting performance, optimizing bandwidth and storage memory, and reducing operating costs.

Typical projects: 2100 AI cameras for smart city, traffic AI cameras, airport security AI cameras, AI traffic detection / heatmap / visitor identification cameras for shoping mall, chain stores, traffic detection, view, objects for OOH companies, automatic timekeeping / opening for offices, identifying unusual behavior for state agencies, security ...
CUSTOMER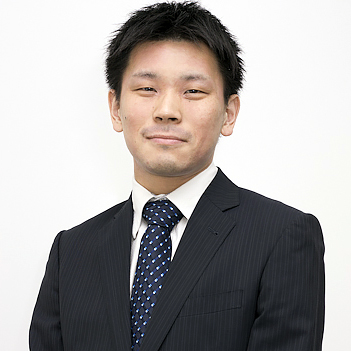 PIPED BITS Co., Ltd.
Bireki Company President
Mr.Suzuki Ikki
MQ ICT Solutions is participating in the development of our mobile application project. Every day engineers report...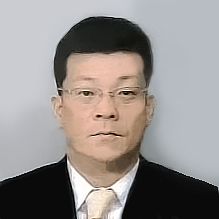 GPRO Co., Ltd.
Representative Director
Mr.Hideaki Kawamoto
This is a partner that has helped our company a lot. At first, I was also very worried...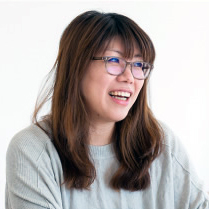 GMO Co., Ltd.
Media Division Manager
Ms.Rika Sakuma
Although our technical requirements are still incomplete, I have received a great deal of support from MQ...

National Open Technology Research and Development Center
Director
Mr. Dao Ngoc Chien
The National Open Technology Research and Development Center is cooperating with MQ ICT Solutions to develop...